Before we introduce our product, let's look at our happy customers.
"
I had lots of pimples with whiteheads, I knew these guys. I recently visited, dermatologist told me it's because of my pores getting blocked with oil and junk. I'm still in suffering. Then a friend told me the one of best way to resolve it, use a blackhead mask. I use it 2~3 times a week to remove excess junk and oil from my face and continue using my skin care products. I've seen great results. My pimple problem is solved I even removed a lot blackheads from my nose and forehead, my face is now so clear and smooth. I highly recommend!!!
"
- Maria G
"I had a really bad rash that was itchy and irritated on my face for a while and tried everything (including nothing) and it wouldn't go away until I started using this green tea stick! It's amazingly easy to put on with the stick, washes off easily, and leaves skin feeling nice and soft after. And it got rid of my face bumps! Highly recommend." - Jason S.
Consist of 3 Key Ingredients For Detoxifying:
1. Green Tea Extract
2. Vitamin E
3. Glycerol
Contrary to popular belief, you can't close or open your pores but you can give your skin a good deep cleanse. Skin is so sensitive to pollution that fill your pores with dirt and bacteria, blackheads can seem inevitable. Thankfully, there's a Detoxifying Clay for that.
NATURAL INGREDIENTS:

The Green™️ Detoxifying Clay Stick Mask contains green tea extract that can clean face deeply, control the oil and nourish skin, improving skin condition.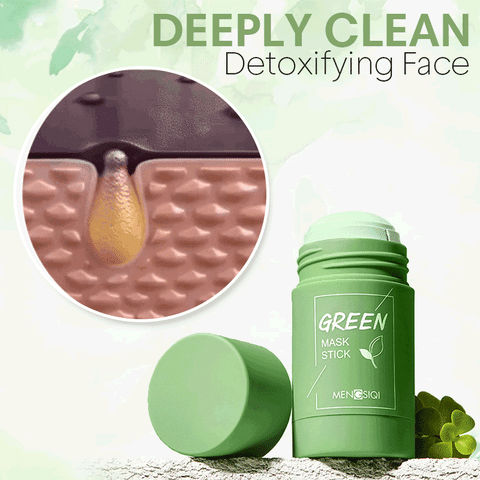 What makes Green™️ Detoxifying Clay Stick Mask special:
Effectively control oil & nourishing skin
Clean skin deeply
Reduce & prevent blackhead and acne.
Easy to use
Pore minimizer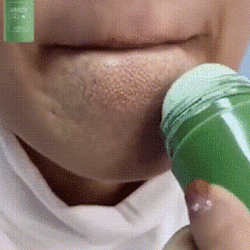 Ingredients: Green Tea Extract, Glycerol, Vitamin E
HOW TO USE:
1. Spin out the clay and apply it to the face.
2. Apply evenly to the face and leave it on for about 10 minutes.
3. After it dries, rinse with water. 
Our Waltaps only supports online payment or bank transfer and does not support cash on delivery, please forgive me!
Our shop supports payment with Pay Pal, Debit or Credit Card.
If you want to checkout with Credit Card. Please Click Paypal and Search for 'Pay with Debit or Credit Card'


Enter your Payment details, your Billing Address, and your Contact Information.


RETURN POLICY (30 DAYS)
NO CANCELLATIONS OR MODIFICATIONS WILL BE ALLOWED AFTER 24 HOURS OF ORDER PLACEMENT.
All Waltaps products are sold as new and covered by our standard manufacturer warranty. Please consult a qualified professional to make sure the merchandise you are purchasing is what you want and will fit your specific field conditions. If you have any questions regarding a product, please contact us via email for assistance before placing an order.
We recommend that you open and inspect your items upon receipt, should you find any discrepancy or defect with your item, or if at any time you encounter any problems such as missing or defective parts please contact us immediately. We will gladly send you the replacement parts.

BEFORE RETURNING AN ITEM
To return any merchandise, you must request an RMA – "Return Merchandise Authorization" [within 30 days from the date order is received], from our online support department with your order number, and provide the item(s) you wish to return.

GUIDELINES
1. Merchandise must not be installed and must be in 100% resalable new condition.
2. You have to obtain an RMA number (Return Merchandise Authorization) from our online department before shipping back the merchandise.
3. Customer pays return shipping costs back to Waltaps's Warehouse
4. All Returns are subject to a 25% restocking fee, based on the value of the returned merchandise.
5. Shipping is Non-Refundable.
6. Products purchased over 30 days are not returnable or exchangeable.
7. Refused shipments and unauthorized returns will be subject to a 25% restocking fee, plus return shipping and re-consignment fees.

EXCEPTIONS
You will not be charged for a restocking fee if:
1. We shipped the incorrect item(s) to you. The merchandise you received is not what you originally ordered.
2. Merchandise has a flaw (not caused by shipping) or defect (must claim within 30 days). If it is damaged through shipping, please have your order/tracking number ready and contact the online department ASAP for further assistance.
If your order is flawed or defective, please contact our customer service representatives to request an RMA and you will be instructed on how to proceed with the return. Usually, You will be asked to place another order as a replacement and we will reimburse the amount after the returned merchandise has been inspected by our RMA Department. If you made an invalid claim, no refunds will be given.

CANCELLATIONS
You may cancel your order, for any reason, and receive a full refund within 24 hours of your purchase. You will be responsible for contacting us for a cancellation request. Once an order is processed or shipped, the terms of our Returns Policy will apply.
Any cancellation requests made after 24 hours cannot guarantee your request will be granted due to our expedited processing.
Please Note: Our warehouse works fast and orders are often already packed up, shrink wrapped on pallets, and loaded on courier's trailers before a tracking number is uploaded to you. In many cases becomes impossible to locate your box and stop the shipment. Once the order is en route, it then becomes a general return under our easy 30-day return policy.
A Customer Service representative will assist you and confirm whether or not the order can be canceled for a full refund. Once an item is processed, the terms of our Returns Policy will apply.
Refused shipments and unauthorized returns will be subject to a 25% restocking fee, plus return shipping and re-consignment fees.

NON-RETURNABLE ITEMS
There are some products that are just too delicate or bulky for us to accept as a return. For this reason, they're sold as "All Sales Final", so please make sure they will work for your improvement project before purchasing. If you're not sure, we offer free technical support to help you make the best decision.

RETURN INSTRUCTIONS
1. Buyer must obtain RMA number, follow the return instruction and pay to ship the product back to our warehouse at your own cost. Return without RMA number will not be processed.
2. Buyer agrees to pay a 25% restocking fee per item in your order. This charge may be made in advance or deducted from your credit.
3. All returned items must be in original packaging, show no sign of physical damage or parts shortage; this may affect the amount credited on your return.
All refunds will be credited back to their original payment method; Refunds are generally issued within 5-7 business days after receipt of the returned products. No refunds or exchanges will be processed before receiving your returned products.


We are sorry we are unable to offer exchanges but will be happy to help you process a return and place a new order, and waive the shipping fee on your new order.


* We reserve the right to deny a refund for any returned item that is no longer in new condition, in its original packaging, or is damaged, missing any labels, instructions, or pieces. Returned items that have been opened or are no longer in intact packaging are eligible for store credit only if accepted for return. The item may be subject to a 25% restocking fee or will be returned to the customer at the customer's expense.