THE MOST POWERFUL AND ORGANIC ANTI-FUNGAL TREATMENT, SCIENCE SAYS!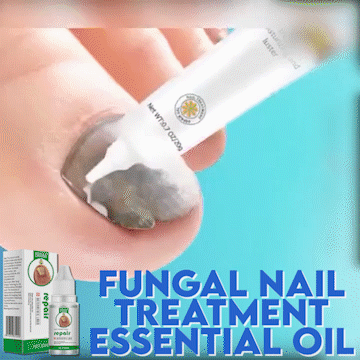 Nail infections may sound alarming and detrimental to one's health, but these infections are common. Nail infections can occur on both the toes but nail infections occur more frequently in toenails. The technical name for nail infection is "onychomycosis".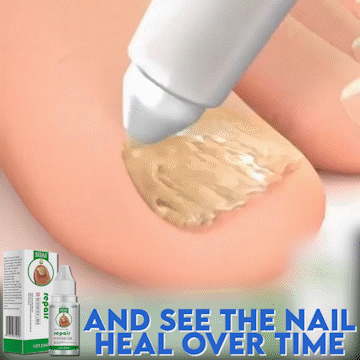 The symptoms of nail infections are characterized by their discoloration (yellowish, blackish, or whitish hue which is a deviation from a healthy pink nail), thickened, and fragile and/or cracked nails. If your nail is experiencing one or more of these symptoms then the Fungal Nail Treatment Essential Oil is for you! Made from honeysuckle and hyaluronic acid, these two powerful antiseptics combat a wide array of nail infections and ensure your nail would return to its normal, pinkish hue!
Get yours today!
CUSTOMER TESTIMONIALS
Eugene is a fitness buff with sweaty feet. All that accumulated sweat confined in the comforts of his socks and tightly-tied sneakers caused him to develop Athlete's foot. However, it took him just a few weeks to get rid of his nail infection. Here's what he has to say!
-" It was a quick and painless treatment period. Sure, I had to wear flip-flops a lot but it was a small price to pay. It took me around two weeks to stop the infection and around a month for my nails to regain their strength and hardness. Finally, after a little over a month, my nails have been salvaged and returned to their smooth, glossy, and natural pink color."
Anetta's nails are now pink, strong, and healthy all thanks to the Fungal Nail Treatment Essential Oil. Here's what she has to say!
-" I work at the local swimming pool. My doctor said that the damp, wet environment and humid environment, unfortunately, became the cause of my nail infection. My doctor recommended the Fungal Nail Treatment Essential Oil. In just a few weeks, the infection was eliminated and my toenails have returned to their normal state."
INGREDIENTS
Lonicera caprifolia (Honeysuckle)  is a flowering herb where its flowers, seeds, berries, and leaves have medicinal properties. Honeysuckle is a powerful flower that can decrease swelling and inflammation in various infectious diseases. Additionally, it can promote wound healing that is beneficial for preventing the aggravation and development of infections.  
Hyaluronic Acid is non-comedogenic hydration. it is renowned for its collagen-boosting and collagen-stimulating properties that slow down the signs of aging such as wrinkles, fine lines, sagging skin, and crow's feet. However, Hyaluronic acid also plays a vital role in wound healing by regulating inflammation and decreasing the chances of infection in open wounds. 
FIONNA'S 2 MONTH TRANSFORMATION TO HEALTHY NAILS
WEEK 1-2
"After a week of use, the infection had stopped increasing in severity and by around two weeks, the infection has significantly waned. My nails are no longer yellow and inflamed but they are still quite brittle."
WEEK 3-5
"The infection has long passed and the healing has started. My nails have started to recover, mainly in color and strength, but there are still visible signs of damage caused by the infection."
WEEK 7+
"My doctor said my nails are healthy. They're pink, strong, and have a normal thickness. The product really worked, it left little to no scars at all. I also didn't feel any pain, stinging sensation, or any semblance of discomfort during the two-month treatment period. I highly recommend this product, and this will be my go-to treatment should I have another bout of nail infections!"
HIGHLIGHTS
Combats Nail Infection-

The Fungal Nail Treatment Essential Oil combats a wide array of infections such as athlete's foot, jock itch, and ringworm infections.  

Two-Week Action- 

The Fungal Nail Treatment Essential Oil suppresses and eliminates infections in two weeks.

Improves Nail Strength and Integrity-

The product improves nail integrity and strength that was lost during the infection. 

Universal-

The product is safe to use for both toe and fingernails.

Painless-

The Fungal Nail Treatment Essential Oil ensures a painless experience throughout the treatment period.

Prevents Further Infection-

The product contains antiseptic properties that prevent further infections during and after the treatment period. 
HOW TO USE
Soak your nails in warm or hot water (up to your tolerance level) to soften the nails for 1-2 minutes.

Gently pat your nails dry with a towel or tissue paper.

Thin and file down your nails to shave off the thickened parts and eliminate dirt and debris buildup. 

Place 1-2 drops of the oil on and around the problem areas. 

Gently massage along the nail edges to ensure product absorption.

Wash and dry your hands thoroughly after using the product to prevent the spread of infection.

Use the oil 2-3 times a day.

Do not use the product on open and bleeding wounds.

Do not use the product on the eyes, nose, mouth, ears, or anywhere that it is not within its intended use.

Keep out of the reach of children and pets.

For external use only.

Store in a cool and dry place away from open flames and high temperatures.
SPECIFICATIONS
Ingredients: Lonicera Japonica Extract (Honeysuckle), Hyaluronic Acid, Chicken Bone,  

Net Weight: 20ml / 0.34 fl oz

Shelf Life: 2 Years

Applicable Body Parts: Toenails, Finger Nails

Audience: Men, Women, General, Unisex

Applicable Age: All Ages

Effects: Antifungal, Nail care, Nail Regrowth, Nail Strengthening, Antiseptic
PACKAGE INCLUDES

Our Waltaps only supports online payment or bank transfer and does not support cash on delivery, please forgive me!
Our shop supports payment with Pay Pal, Debit or Credit Card.
If you want to checkout with Credit Card. Please Click Paypal and Search for 'Pay with Debit or Credit Card'


Enter your Payment details, your Billing Address, and your Contact Information.


RETURN POLICY (30 DAYS)
NO CANCELLATIONS OR MODIFICATIONS WILL BE ALLOWED AFTER 24 HOURS OF ORDER PLACEMENT.
All Waltaps products are sold as new and covered by our standard manufacturer warranty. Please consult a qualified professional to make sure the merchandise you are purchasing is what you want and will fit your specific field conditions. If you have any questions regarding a product, please contact us via email for assistance before placing an order.
We recommend that you open and inspect your items upon receipt, should you find any discrepancy or defect with your item, or if at any time you encounter any problems such as missing or defective parts please contact us immediately. We will gladly send you the replacement parts.

BEFORE RETURNING AN ITEM
To return any merchandise, you must request an RMA – "Return Merchandise Authorization" [within 30 days from the date order is received], from our online support department with your order number, and provide the item(s) you wish to return.

GUIDELINES
1. Merchandise must not be installed and must be in 100% resalable new condition.
2. You have to obtain an RMA number (Return Merchandise Authorization) from our online department before shipping back the merchandise.
3. Customer pays return shipping costs back to Waltaps's Warehouse
4. All Returns are subject to a 25% restocking fee, based on the value of the returned merchandise.
5. Shipping is Non-Refundable.
6. Products purchased over 30 days are not returnable or exchangeable.
7. Refused shipments and unauthorized returns will be subject to a 25% restocking fee, plus return shipping and re-consignment fees.

EXCEPTIONS
You will not be charged for a restocking fee if:
1. We shipped the incorrect item(s) to you. The merchandise you received is not what you originally ordered.
2. Merchandise has a flaw (not caused by shipping) or defect (must claim within 30 days). If it is damaged through shipping, please have your order/tracking number ready and contact the online department ASAP for further assistance.
If your order is flawed or defective, please contact our customer service representatives to request an RMA and you will be instructed on how to proceed with the return. Usually, You will be asked to place another order as a replacement and we will reimburse the amount after the returned merchandise has been inspected by our RMA Department. If you made an invalid claim, no refunds will be given.

CANCELLATIONS
You may cancel your order, for any reason, and receive a full refund within 24 hours of your purchase. You will be responsible for contacting us for a cancellation request. Once an order is processed or shipped, the terms of our Returns Policy will apply.
Any cancellation requests made after 24 hours cannot guarantee your request will be granted due to our expedited processing.
Please Note: Our warehouse works fast and orders are often already packed up, shrink wrapped on pallets, and loaded on courier's trailers before a tracking number is uploaded to you. In many cases becomes impossible to locate your box and stop the shipment. Once the order is en route, it then becomes a general return under our easy 30-day return policy.
A Customer Service representative will assist you and confirm whether or not the order can be canceled for a full refund. Once an item is processed, the terms of our Returns Policy will apply.
Refused shipments and unauthorized returns will be subject to a 25% restocking fee, plus return shipping and re-consignment fees.

NON-RETURNABLE ITEMS
There are some products that are just too delicate or bulky for us to accept as a return. For this reason, they're sold as "All Sales Final", so please make sure they will work for your improvement project before purchasing. If you're not sure, we offer free technical support to help you make the best decision.

RETURN INSTRUCTIONS
1. Buyer must obtain RMA number, follow the return instruction and pay to ship the product back to our warehouse at your own cost. Return without RMA number will not be processed.
2. Buyer agrees to pay a 25% restocking fee per item in your order. This charge may be made in advance or deducted from your credit.
3. All returned items must be in original packaging, show no sign of physical damage or parts shortage; this may affect the amount credited on your return.
All refunds will be credited back to their original payment method; Refunds are generally issued within 5-7 business days after receipt of the returned products. No refunds or exchanges will be processed before receiving your returned products.


We are sorry we are unable to offer exchanges but will be happy to help you process a return and place a new order, and waive the shipping fee on your new order.


* We reserve the right to deny a refund for any returned item that is no longer in new condition, in its original packaging, or is damaged, missing any labels, instructions, or pieces. Returned items that have been opened or are no longer in intact packaging are eligible for store credit only if accepted for return. The item may be subject to a 25% restocking fee or will be returned to the customer at the customer's expense.