Best Overall: Luxier Widespread Bathroom Faucet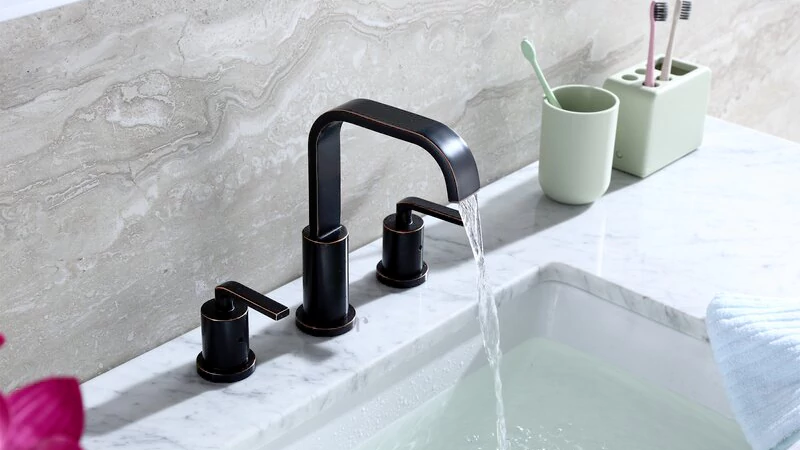 The Luxier Widespread Bathroom Faucet is sleek, versatile, and sure to make a striking addition to your bathroom sink. Whereas many faucets are round and short, this one is rectangular and tall. And its geometric silhouette leaves it feeling fit for a ritzy restaurant—or at least, a ritzy restaurant bathroom.
At 8 inches tall, the faucet will hover over your sink, becoming a focal point in your space. If you were dealing with a more traditional faucet, that might come as bad news. But this one is bold enough to serve as a formidable accent piece. And since the sleek faucet is available in four versatile finishes, you can easily find an option that suits your space.
Best Budget: Pacific Bay Lynden Bathroom Faucet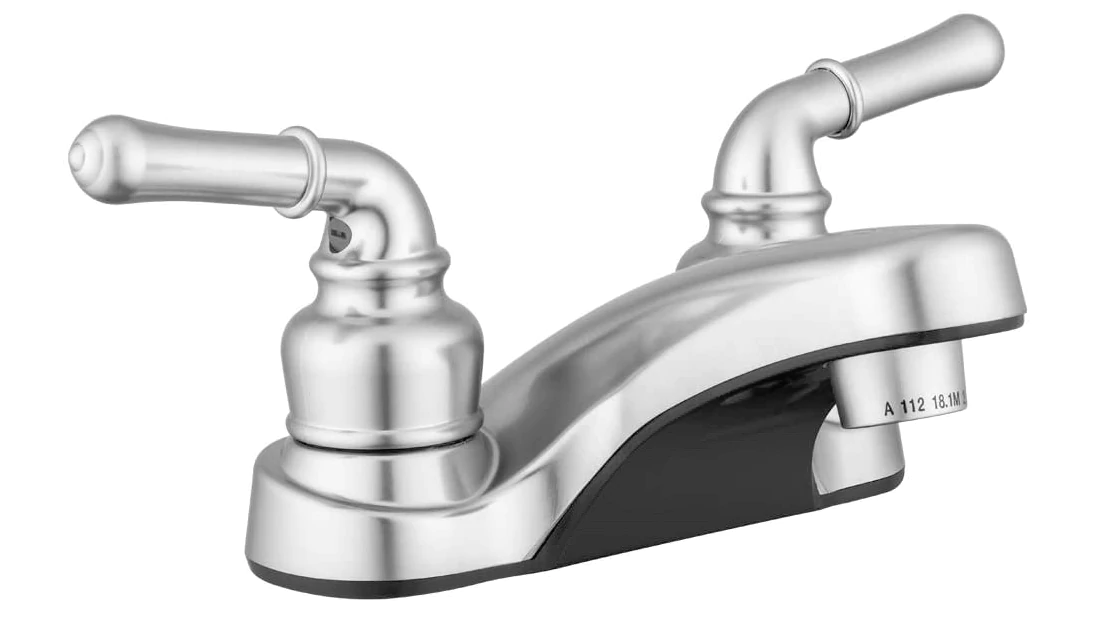 If you're looking to score a sleek faucet on a budget, Pacific Bay's Lynden Bathroom Faucet is one of the most solid options available. The faucet is crafted from a lightweight plastic polymer, but thanks to its shiny chrome finish, it looks like it's made from sleek metal.
The faucet's silhouette is simple and classic, making it an easy addition to most bathrooms. Its two-handle design makes it particularly easy to control the water temperature. If you need a budget-friendly faucet to install in your space, this one's a no-brainer.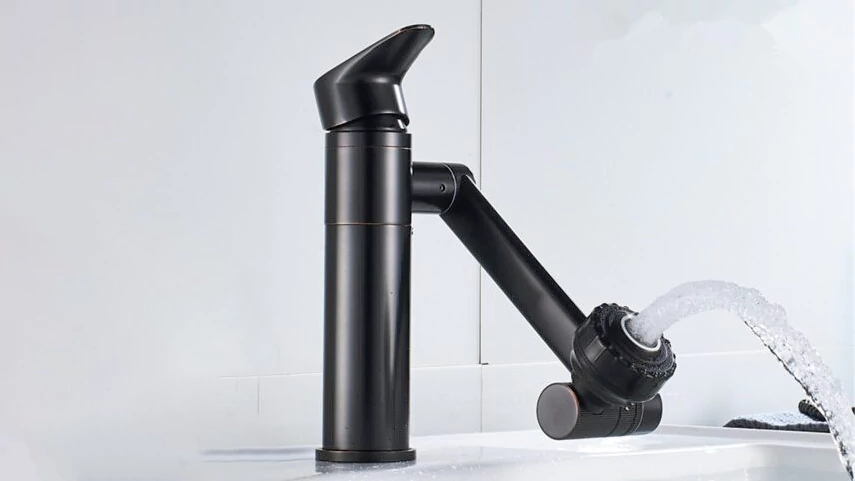 Traditional single hole bathroom faucets are fixed that can not swivel which limits cleaning. If you are looking to search for multifunction bathroom faucets, It is a good option for you. Featuring a 720-degree swivel arm and a swivel spout which make cleaning more convenient. Two spray modes allow you to easily go from aerated stream to powerful spray through button control, covering everything from washing hands to washing hair. The faucet is constructed from quality brass for durability.
Best Single-Hole: Joss & Main Single Hole Bathroom Faucet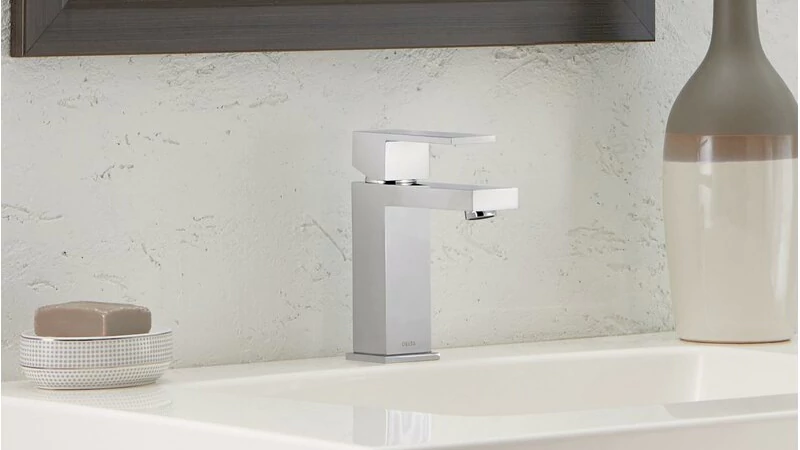 If you've never installed a faucet before, you might not know that most faucet installations require you to make between one and three holes in your bathroom counter. Depending on your styler preferences, you may want separate valves for hot and cold water, but if you like single-valve styles more, this faucet's great for you.
If you're looking to keep things as simple as possible, Joss & Main's Single Hole Bathroom Faucet is an excellent choice. The faucet is crafted from brass, and available in two metallic finishes: shiny chrome and sleek stainless steel. And thanks to its geometric silhouette, it will make it a modern addition to any space.
Best Touchless: IKEA Brogrund Sensor Sink Faucet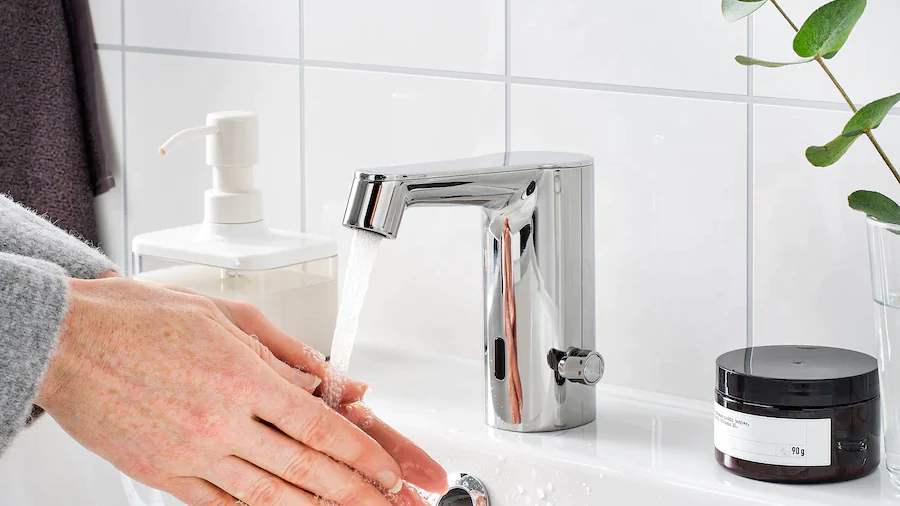 Searching for a faucet that's totally handle-free? Look no further than IKEA's Brogrund Sensor Sink Faucet. The faucet is crafted from chrome-plated zinc, and it boasts an incredibly simple design: A single-hole faucet sits over your sink, and all you have to do to turn it on is put your hands in front of it. (You might've encountered something similar in a public restroom—but it's rare to find a faucet like this in someone's home.)
Of course, a touchless faucet begs the question: Without handles, how can you possibly control water temperature? The answer lies in a sneaky knob on the side of the faucet. Simply turn the knob until you have the perfect water temperature, and you'll never have to adjust it again.
Best Waterfall: VibrantBath Commercial Bathroom Faucet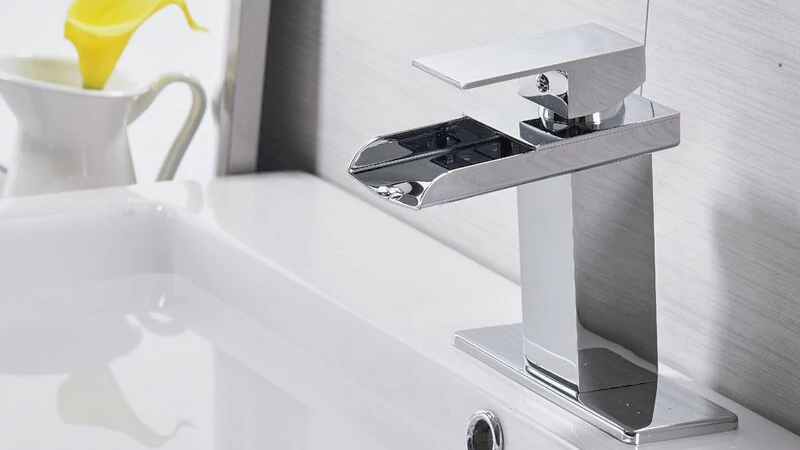 If you're looking for an anything-but-average faucet to install in your bathroom, a waterfall faucet is an excellent choice. For the uninitiated, a waterfall faucet is a faucet that boasts a wide, open mouth for water to slide down. This makes the faucet look a little like a metal waterfall—which is how it gets its name.
VibrantBath's Commercial Bathroom Faucet is a sleek and budget-friendly waterfall faucet that's sure to look great in your space. The faucet is available in three bold finishes, ranging from brushed nickel to dark bronze. And its single-hole design promises a seriously easy install.
Best Widespread: Pfister Ladera Widespread Bathroom Faucet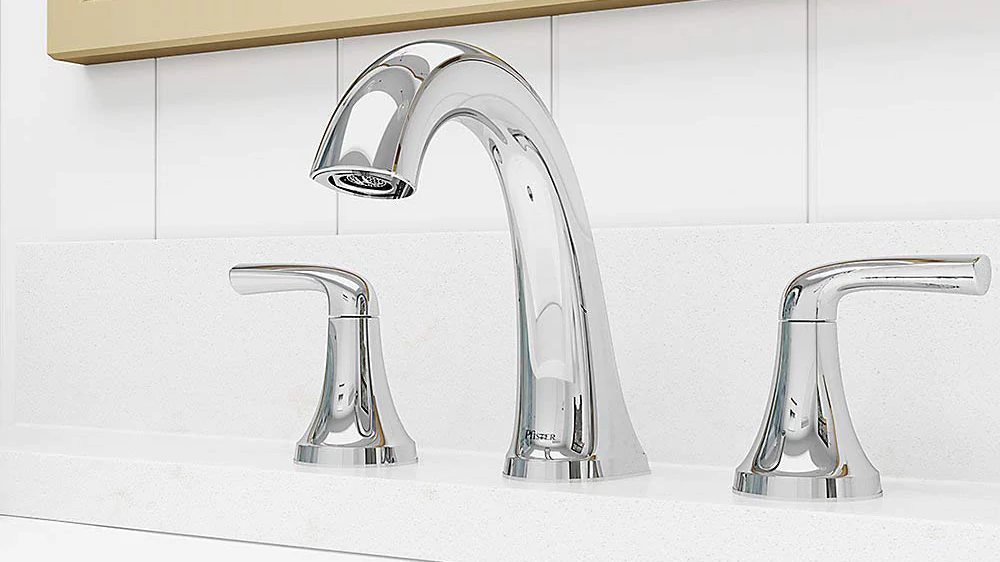 If you don't mind a 3-hole installation, a widespread faucet can be a striking option. Widespread faucets are made up of three parts: a faucet and two handles. And since none of these pieces are connected, they can spread across your bathroom countertop—giving you plenty of room to navigate your sink.
Pfister's Ladera Widespread Bathroom Faucet is a particularly classic widespread faucet option, with its curved lines and understated silhouette. And since it comes in four versatile finishes—brushed nickel, polished chrome, oil-rubbed bronze, and matte black—it can look as bold or as traditional as you want it to.
Best Modern: Delta Trinsic Vessel Sink Faucet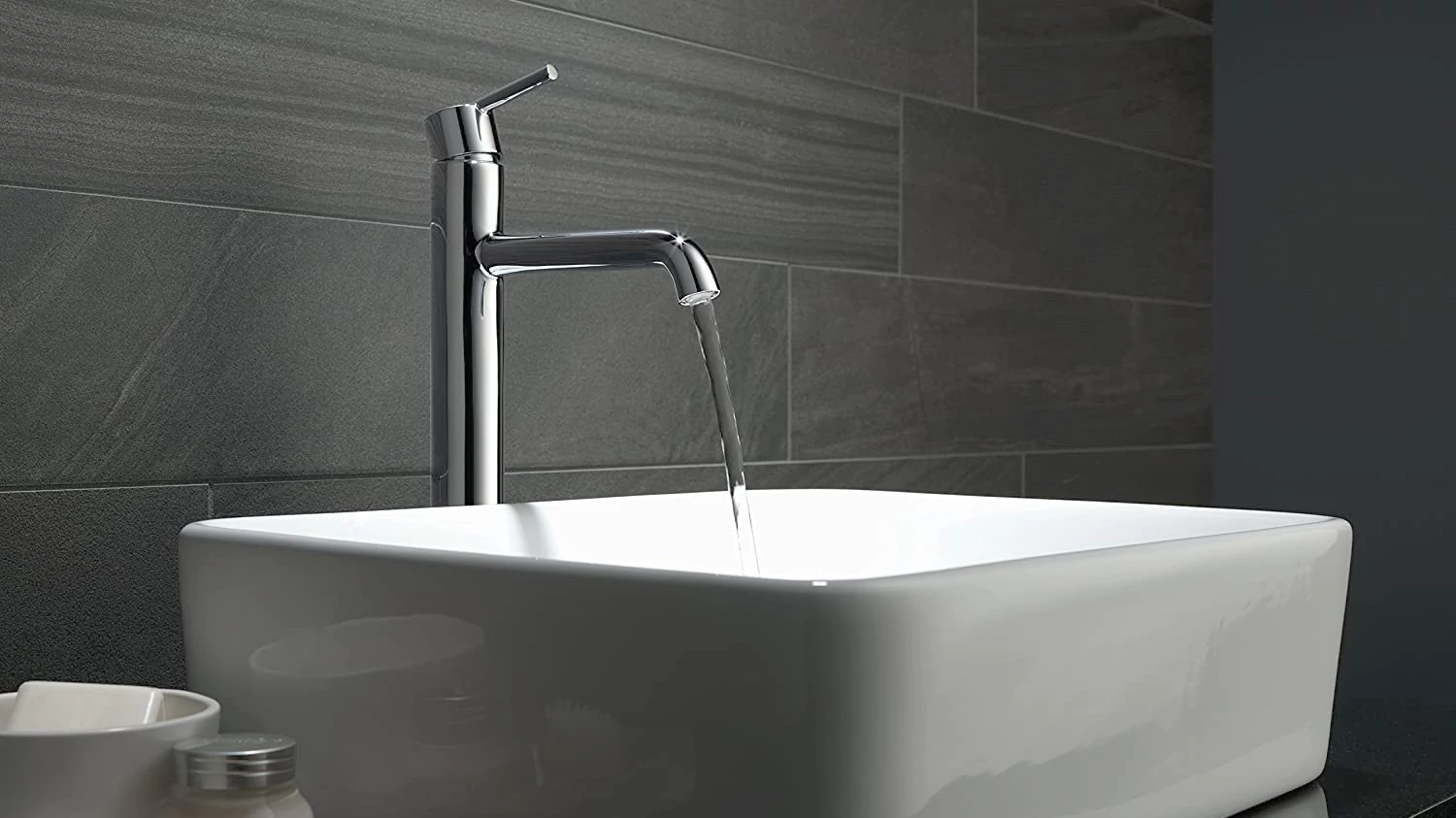 It may seem strange to call a faucet "statement-making," but Delta's Trinsic Sink Faucet genuinely is. The contemporary faucet is crafted from brass, and it's available in four sleek finishes: shiny chrome, sleek champagne, stainless steel, and oil-rubbed bronze. Its narrow silhouette and single-handle design make the faucet feel both sleek and contemporary.
At 13.5 inches, the faucet stands pretty tall. But since it's designed with vessel sinks in mind, it should just hover over the bowl of your sink, since a vessel sink sits on top of your countertop rather than inside it. Vessel sinks are, of course, modern in their own right—and this faucet will look even more contemporary sitting behind one.
Best Single-Handle: Delta Broadmoor Single-Handle Faucet
If you don't want to deal with installing two separate sink handles—or if you prefer the simplicity of having just one handle to use—a single-handle faucet may be the right pick for you. And Delta's Broadmoor Single-Handle Faucet is one of our absolute favorites. Whereas most single-handle faucets boast a handle on top of the faucet's spout, this one boasts a handle next to it.
This faucet also has a pull down sprayer, which is unusual for bathroom sinks. You'll certainly appreciate the sprayer function when you need to quickly rinse out your sink or need to rinse a bit of extra shampoo out of your hair and don't want to hop back into the shower.