Faucet is an indispensable part of every kitchen. There are two different types of faucets including single handle kitchen faucet and dual handle kitchen faucet according to the number of handles. Which one is better? Let's take a look at the features of these two faucets.
Single Handle Kitchen Faucet
If you have a tiny kitchen, it is a good choice to choose a single-handle faucet. It is very convenient to adjust the water temperature and water output with one handle. Single-handle faucet has two different types, one is normal single handle faucet, and the other is pull down kitchen faucet.
Normal single-handle faucets are more commonly used in kitchens. One handle makes the operation very simple. You can adjust the water flow and the water temperature by adjusting it up, down, left, and right, which is very practical.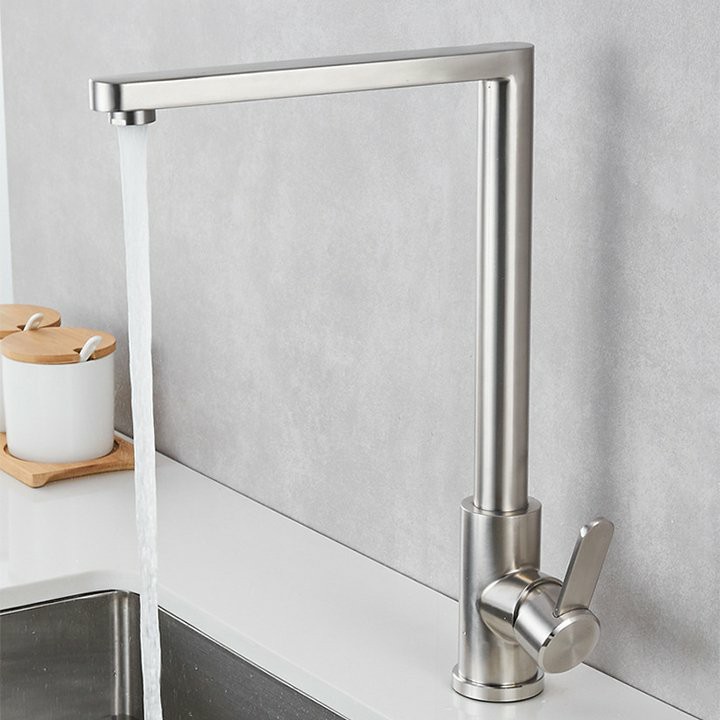 The advantage of a single-handle pull-down kitchen faucet is that it can more easily clean the corners and corners inside the kitchen, as well as places that are out of the reach of ordinary faucets and bring convenience to kitchen cleaning.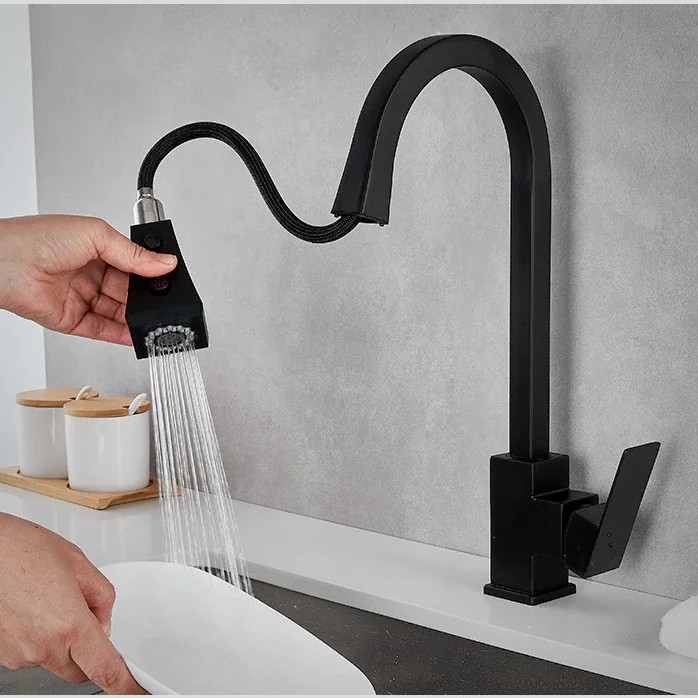 Dual Handle Kitchen Faucet
This type of faucet needs a little more room than a single faucet, but it is powerful and can enjoy cold water and hot water separately, which is more practical and beautiful.
Deck mount double-handle faucet
The hole on the kitchen sink determines whether this faucet can be used. So it is best to choose a matching product. Two handles kitchen faucet allows you to precisely control the cold and hot water. If you have children in your family, dual handle kitchen faucet helps to avoid scalds since it is not easy to control water temperature with single handle faucet for kids.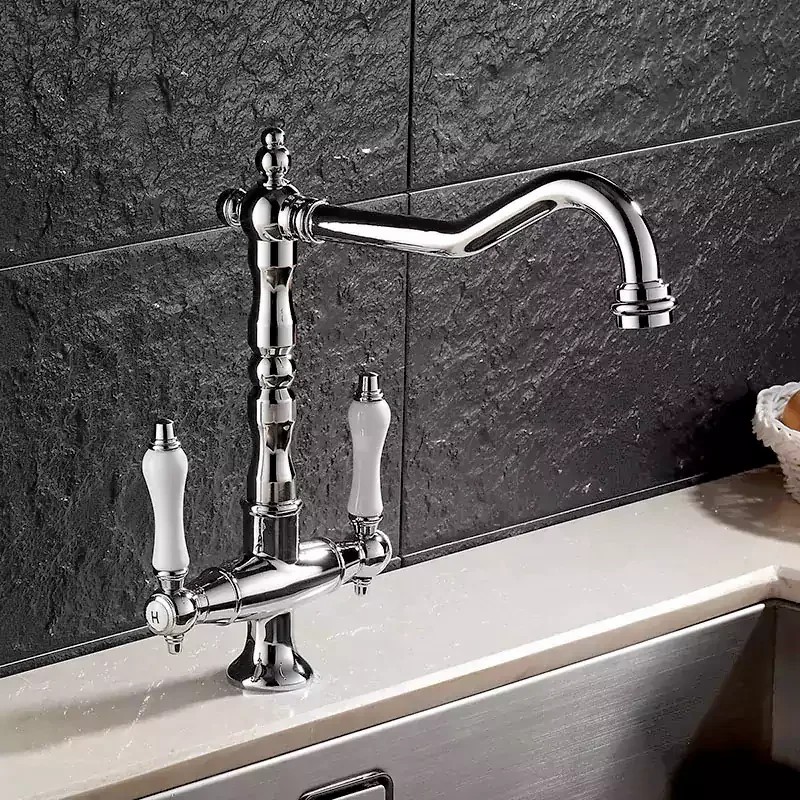 Wall-mounted Kitchen Faucet With Dual Handle
It can be matched with different types of kitchen sinks according to your preferences, and makes full use of the wall above the sink, which saves space and is very beautiful. However, since domestic architectural design rarely uses water channels in the kitchen, it is relatively difficult to repair, mainly because all the water pipes are buried in the wall.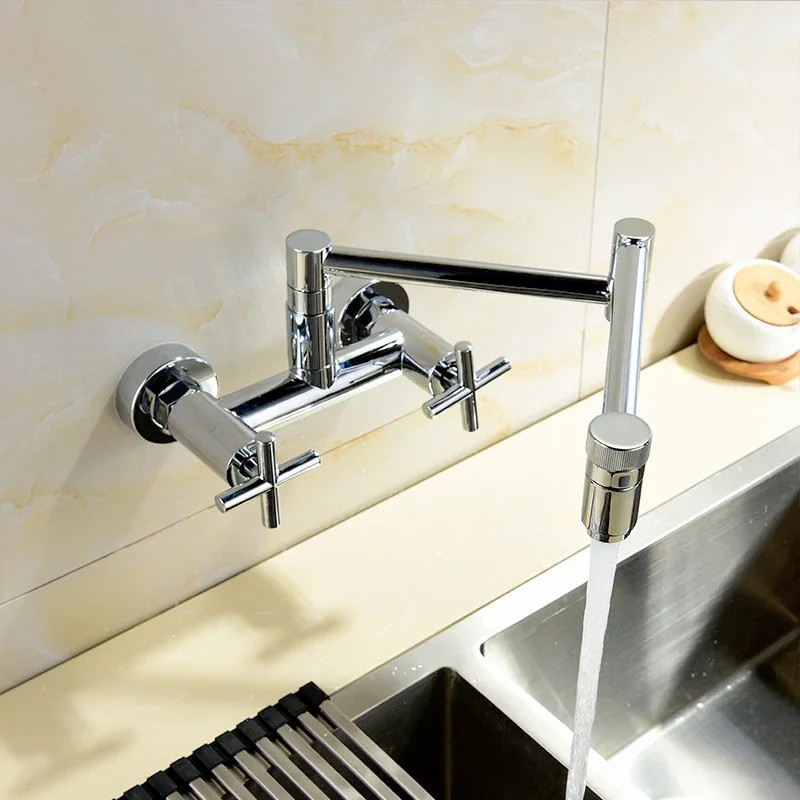 Both single-handle faucets and double-handle faucets have their own advantages. Which type of faucet is better can be selected according to the actual needs of the individual.